AYNO S | table
Minimalist, adjustable and versatile, the AYNO lighting family is a modern take on classic Bauhaus design.
The AYNO S tablelamp illuminates any desk and side table as well as bedside perfectly.
With a stepless dimmer and fine adjustable lampshade any needed lighting situation can be created.
Patented design by Stefan Diez
WINNER Bundespreis EcoDesign 2022
WINNER German Sustainability Award 2021
VIEW ALL COLOUR VARIATIONS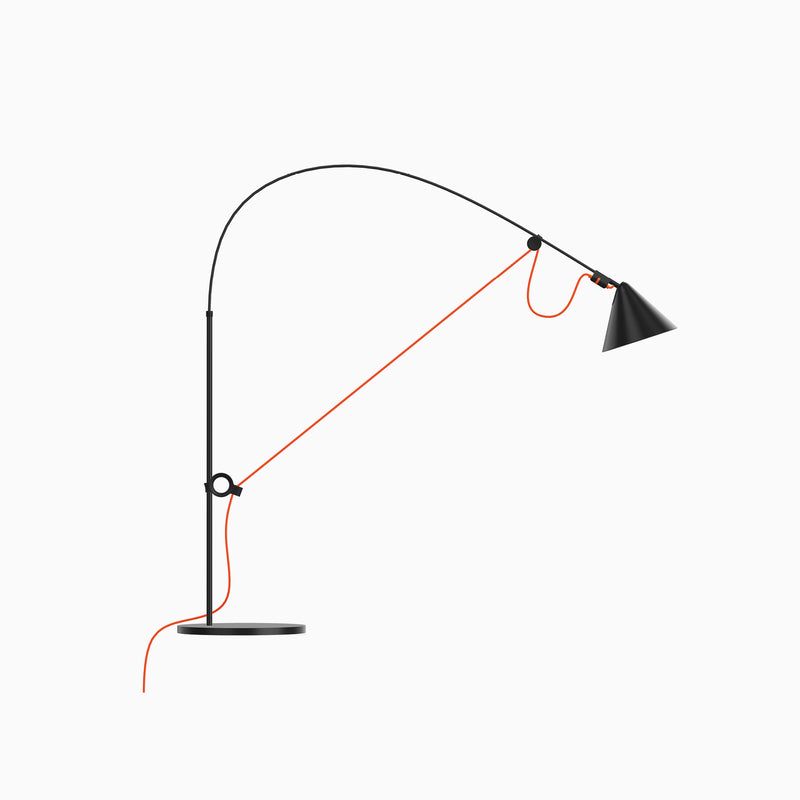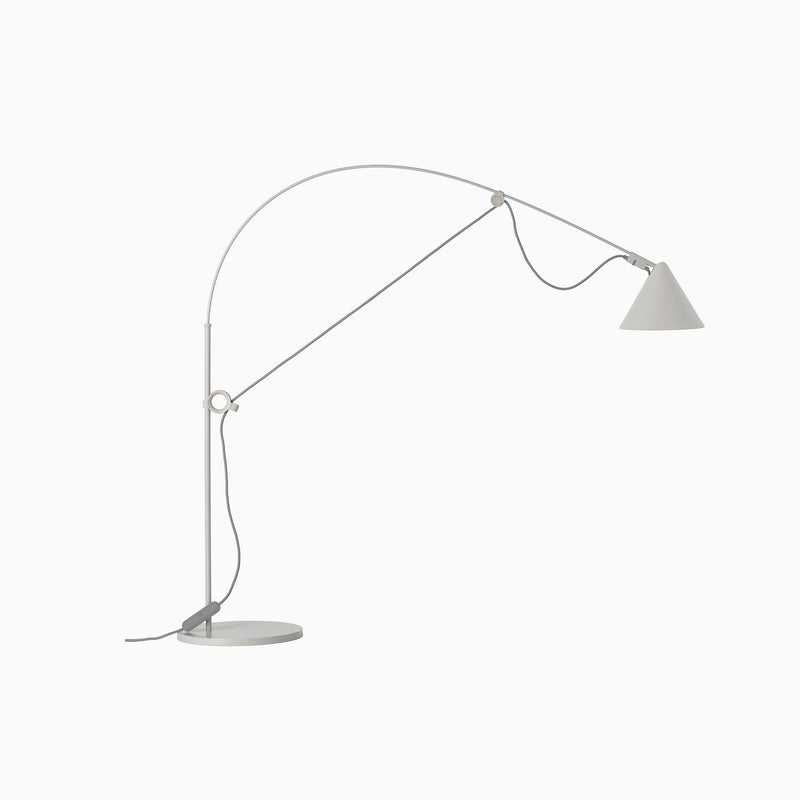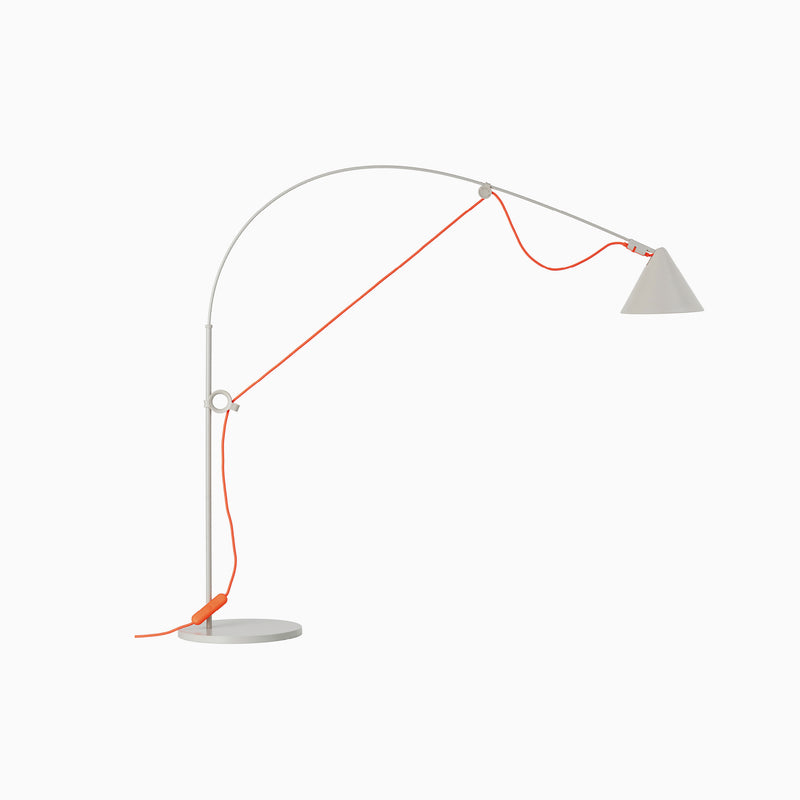 DETAILS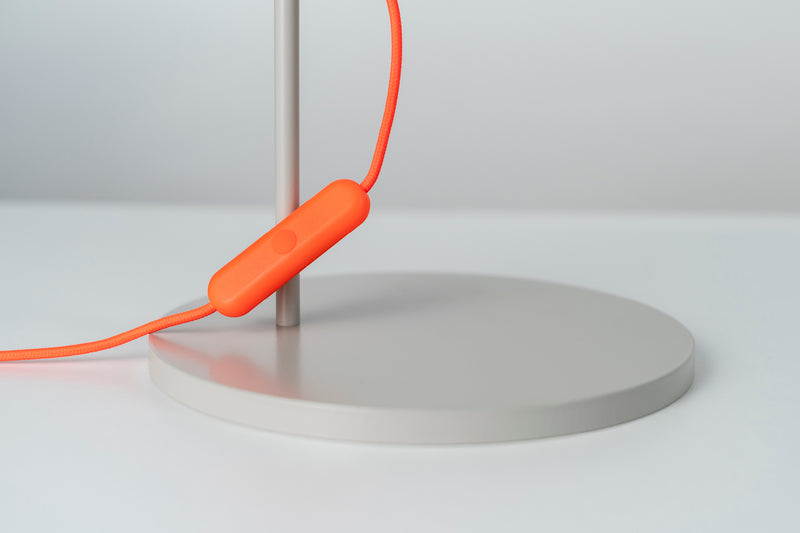 IN SHORT
Central feature of the AYNO lighting family is a fiberglass rod,
which is stretched to the bow by the luminaire cable.
The inherent tension of the rod allows a lamp without any joints.

By sliding the two adjustment rings attop and bottom, the fiberglass rod
is bent into the desired position and the light is directed where needed.
The cable tightens the rod into an arc, of which the radius can be varied
as required using the adjustment rings. 

The fine adjustment is done with the swiveling lampshade.
Adjustable lamp with movable lampshade for directional light

Dimmable LED
Tool-free exchangeable LED unit with bayonet lock
Textile cable with dimmer switch
Lampshade: recycled ABS/PC
Free-standing lamp base and wall bracket: steel, powder-coated

Made in germany.
the AYNO lighting family is available in black or silk grey,
with a choice of two textile cable colours and in three lighting colours.
​
black AYNO, textile cable in neon orange or black
silk grey AYNO, textile cable in neon orange or grey
​
2700K warm | 3000K warmwhite | 4000K coolwhite
LED unit toolfree exchangable